Posted by JT on 22nd Dec 2016
The three comparisons that will be made are the UAG Monarch, Otterbox Symmetry and the EFM Aspen Case Armour. Before discussing the differences, it is important to underpin similarities. Firstly, the design of these respective cases is relatively minimal/simple and focuses more on the importance of functionality. Another glaring similarity is the instalment of the case to one's device. The simplicity of installing them makes these cases more appealing, as users do not need to spend excessive amounts of time dealing with installing their cases. However, they are also many inherent differences between the three respective cases. These differences are highlighted below:
Material: A polycarbonate shear plate, armor shell, alloy metal hardware and impact-resistant rubber
Double drop protection
Contains leather material
Easy to press phone buttons with the case
Hard to uninstall from device
Designs are very gender specific, it is more tailored towards male
Price: $79.95 & Weight: 40.82g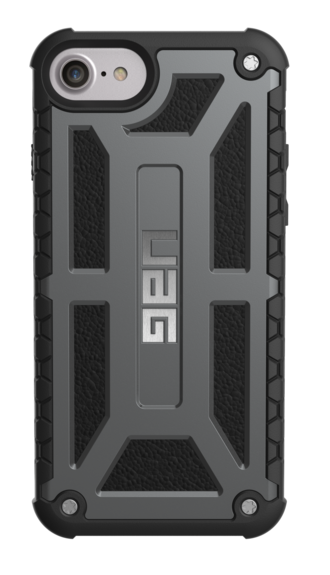 Material: Synthetic rubber and polycarbonate
Scratch-resistant case
Slim profile
Screen bumper
Price: $59.95 & Weight: 53.2g (iPhone 7 Plus – Clear)
Extreme impact rating of 10
Exceeds military standard drop test by 500%
Contains D3O impact protection material – able to absorb large amounts of shock
Sleek design and lightweight
Shock and drop protection
Price: $47.95 & Weight: 46g
From the comparisons of the UAG Monarch, Otterbox Symmetry and the EFM Aspen Case Armour, it shows the superiority of the EFM Aspen Case. The following reasons support this; The EFM Aspen Case Armour is highly reliable and flexible in protecting your device. The front raised lip and D3O cushioning provides extra protection. The slim and sleek device protection also prevents tears and scratches. The simple nature of installing the case onto your device is also very appealing.
Furthermore, the EFM Aspen Case Armour is considerably cheaper and lighter than the other two cases. With its price of $47.95, you are surely getting your money's worth. Not only are you getting a good quality phone case, but you are purchasing a case that is keeping with the latest trends, technology and innovations. If you want to be tech-savvy, then try purchasing the EFM Aspen Case Armour. This phone case is also well suited to users who consider themselves to be clumsy or careless because of the extra layer of protection the D3O material provides. Also, given that the case can be easily installed or removed, users who like to frequently change phone cases are also recommended to use EFM.