Posted by V-Bee on 26th Sep 2017
So, we heard some people complaining about Samsung Note 8 or any other Samsung curved edge phone (S8 series and S9 series) is becoming less sensitive after putting on a glass protector. They started blaming the screen protector, but actually the problem comes from the Note 8's Gorilla Glass.
Is there any fix?
Of course there is! So the trick is, you just need to change the Pressure Level from Setting.
First, you go to "Setting" and then "Display". After that, go to "Navigation Bar" then look at "Hard Press Home Button". You can change the Pressure Level here, try level 5 if you have a glass protector.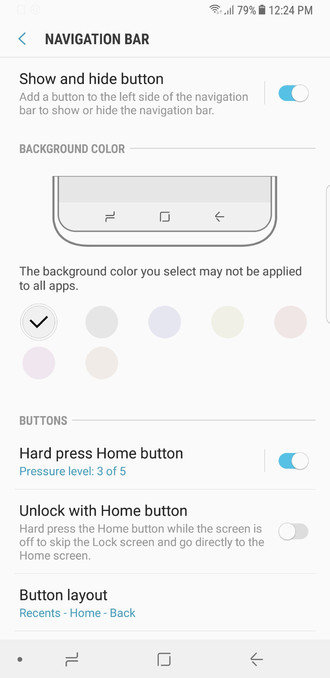 And then, voila! No more hassle when using the touch screen with screen protector.
We have some great glass protectors that work with most of cases:
https://www.casestore.com.au/screen-protector/samsung-galaxy-note-8/