Posted by JT on 25th Jan 2017
Today, I want to compare three extremely reputable waterproof iPhone 7 phone cases. Any of these phone cases would be suitable for people with an outdoor lifestyle. However, there are minor differences in each phone case that you may want to note. These three cases include: Dog and Bone Wetsuit Impact, LIfeProof Fre and the Pelican Marine.
The Dog and Bone Wetsuit Impact phone case is waterproof and shock proof to 6.6 feet. It is MIL STD 810 shock proof, meaning that the case can absorb significant amounts of shock. Other prominent features such as snow proof and dirt proof which gives users the assurance that their phone can adapt to tough and different conditions. On top of this versatility, the triple layer shock protection with a silicone and polycarbonate casing with rubber bumper grip guarantees that your iPhone 7 is fully protected. Lastly, the slimness of the phone case eases people from having to worry about how heavy their phone are!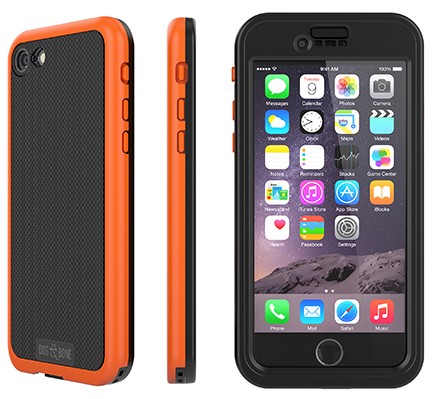 Price $99.95
With a 360-degree protection built-in screen cover, the LifeProof Fre completely covers your phone instantly. Submersible up to 2 meters for 1 hour and sealed from dirt + dust + snow allows users to have a multipurposed iPhone 7. You can use your device basically anytime and anywhere! The LifeProof Fre also survives drops from 2 meters. Hence, this phone case is designed, manufactured for all environmental conditions and functionality. This phone case is recommended for users who primarily wants a durable phone case with elements of fashion and trendiness.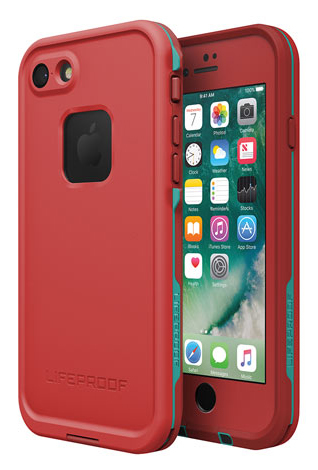 Price: $89.95
The Pelican Marine has IP68 waterproof protection, allowing it for complete and continuous submersion under water. To show Pelican Marine is more superior than the other phone cases in ruggedization and protection, the Pelican Marine shields your iPhone 7 from dirt, snow, dust and has 5 layers. The advanced shock protection to survive multiple drops and impact is also very useful. Additional elements such as the screen protector and balanced acoustics, makes the Pelican Marine superior when compared to the other group. Finally, the Pelican Marine gives customers the option to purchase a clear phone case so that it can preserve the color and see elements of the phone clearly without taking off the phone case.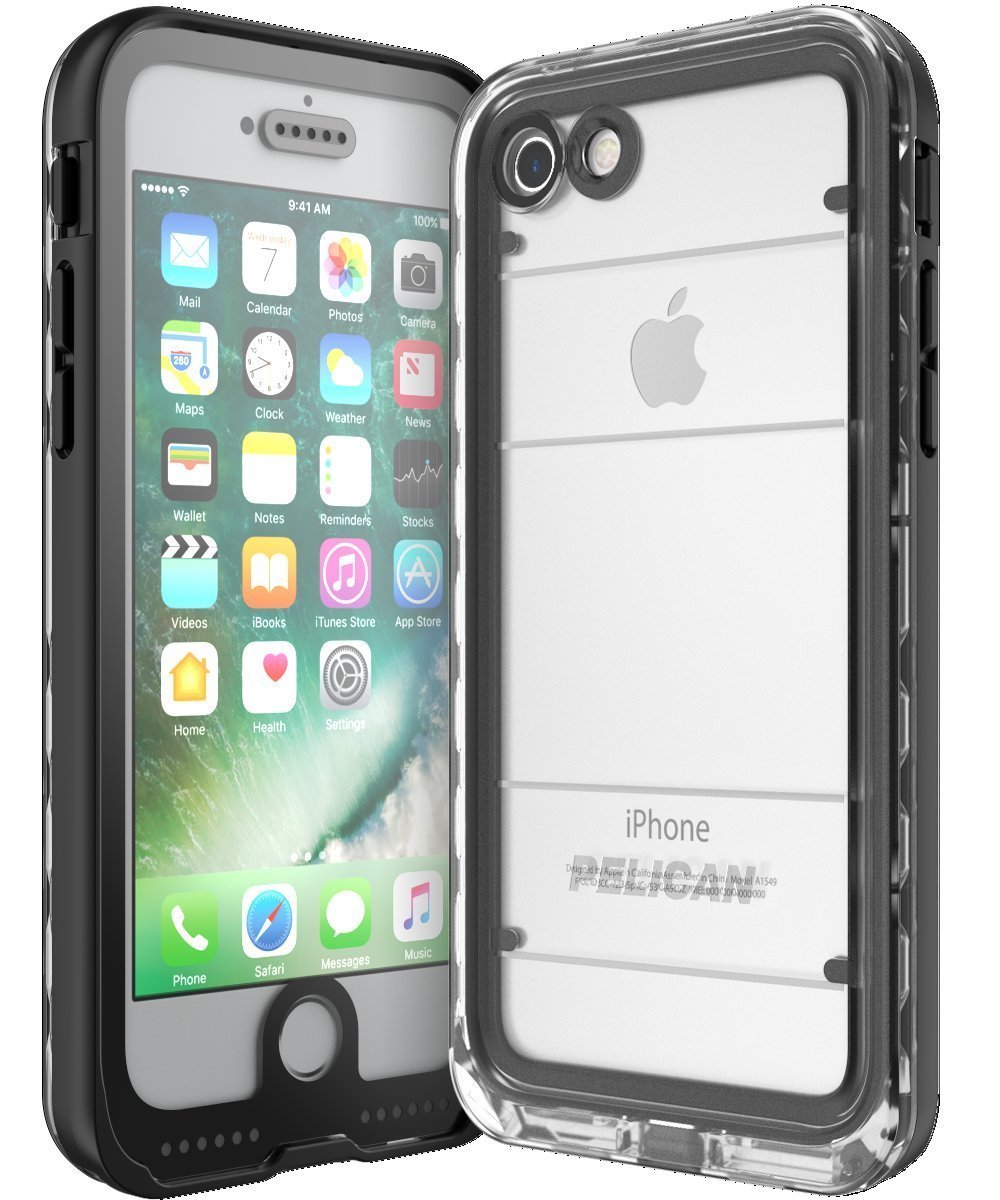 Price: $99.95
Verdict
The ruggedness and protection (waterproof and shock proof) makes the Pelican Marine superior to the other two. With additional features highlighted above, the Pelican Marine is highly recommended for people engaging in outdoor activities so that their iPhone 7 device is well protected.